What's Happening: Black Friday 2020
EDIT: Another £20k worth of stock has been added to Black Friday, bringing up the total to £140k worth of discounted stock! Woo!
It's that time of year again, Black Friday is back and bigger than ever! Airsoft players around the country can rejoice, while their wallets cry in the corner. Been keeping an eye on that certain rifle and waiting for it to drop in price?
Well the wait is ALMOST over!
On Monday we'll be dropping the price of over £120k £140k worth of stock, and dropping in 5 extra special huge discounts every day until Friday, what's not to love?
Don't forget to keep an eye on the socials for up to date info on our latest price drops. We'll be posting updates on our Facebook, Instagram and via our Newsletter.
Looking for the Black Friday Deals? When they go live on 23/11 they'll be available through the button below!
Take me to the Black Friday 2020 Airsoft Deals
---
What's Happening?
Below is everything that is kicking off this year at Patrol Base for our Black Friday 2020 event!
Black Friday Deals go live!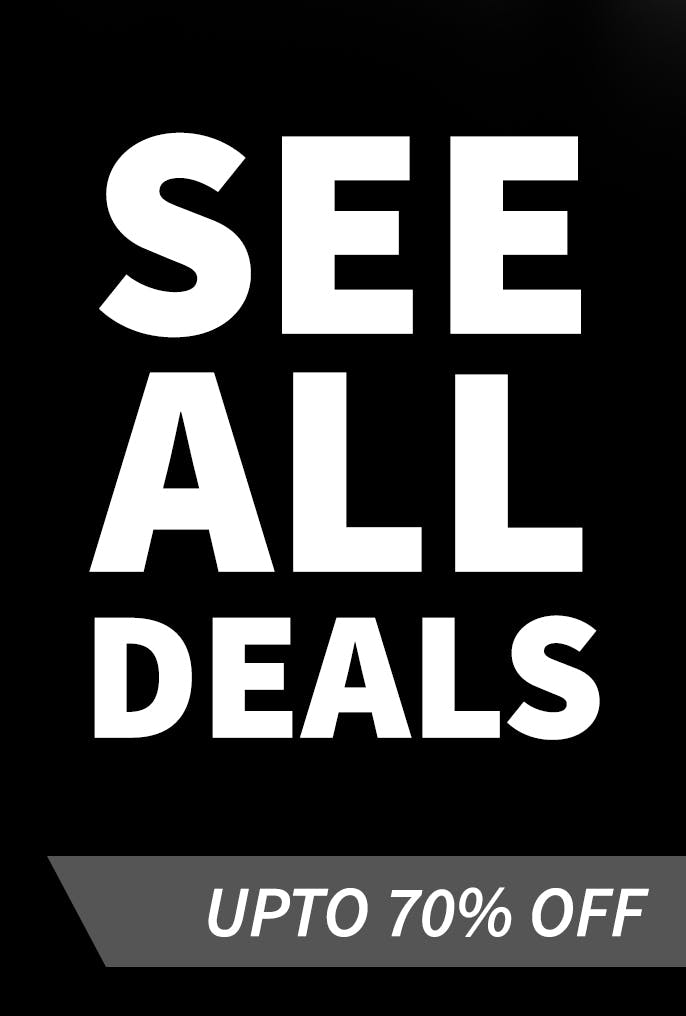 On Monday 23/11/2020 everything kicks off! Get your hands on great discounts on over £120k £140k worth of stock!
Been waiting for that special bit of kit to drop in price, or looking to get your hands on something cheap for Christmas? Well, there's something for everyone!
We've got deals on a wide range of Airsoft Guns, Clothing, Chest Rigs, Tactical Kit and more. With huge discounts on a wide variety of products you can't afford to miss out on this one!
You'll be able to find all the details via our Black Friday 2020 Landing Page, or you can look for the Black Friday Sticker on any landing page!
Gold Standard Black Friday Deals
We've curated our top Black Friday picks which we will release over the week.
We'll be announcing the next 5 each day on our Instagram live stream, then the deals will go live at 11am!
These will be a mixture of our largest discounts, as well as a smattering of our top picks!
Keep your eyes peeled for the Black Friday Gold Sticker, you can't afford to miss out on these amazing deals!
Black Friday Price Guarantee
Worried that you're going to buy something then the price drops on Black Friday? Don't worry, we've got you covered!
We know it can be a nightmare sitting there wondering if you should buy or not, but we've put in place a safety net to make sure you don't pay more than you need to!
If you buy products in the week leading up to Black Friday and they have their price dropped you can give us a call and we'll refund the difference!
Don't sit around worrying if a product's price is going to drop on Black Friday, because if it does we'll refund you the difference!
For more information check out our Terms and Conditions Page.
Sticker Giveaway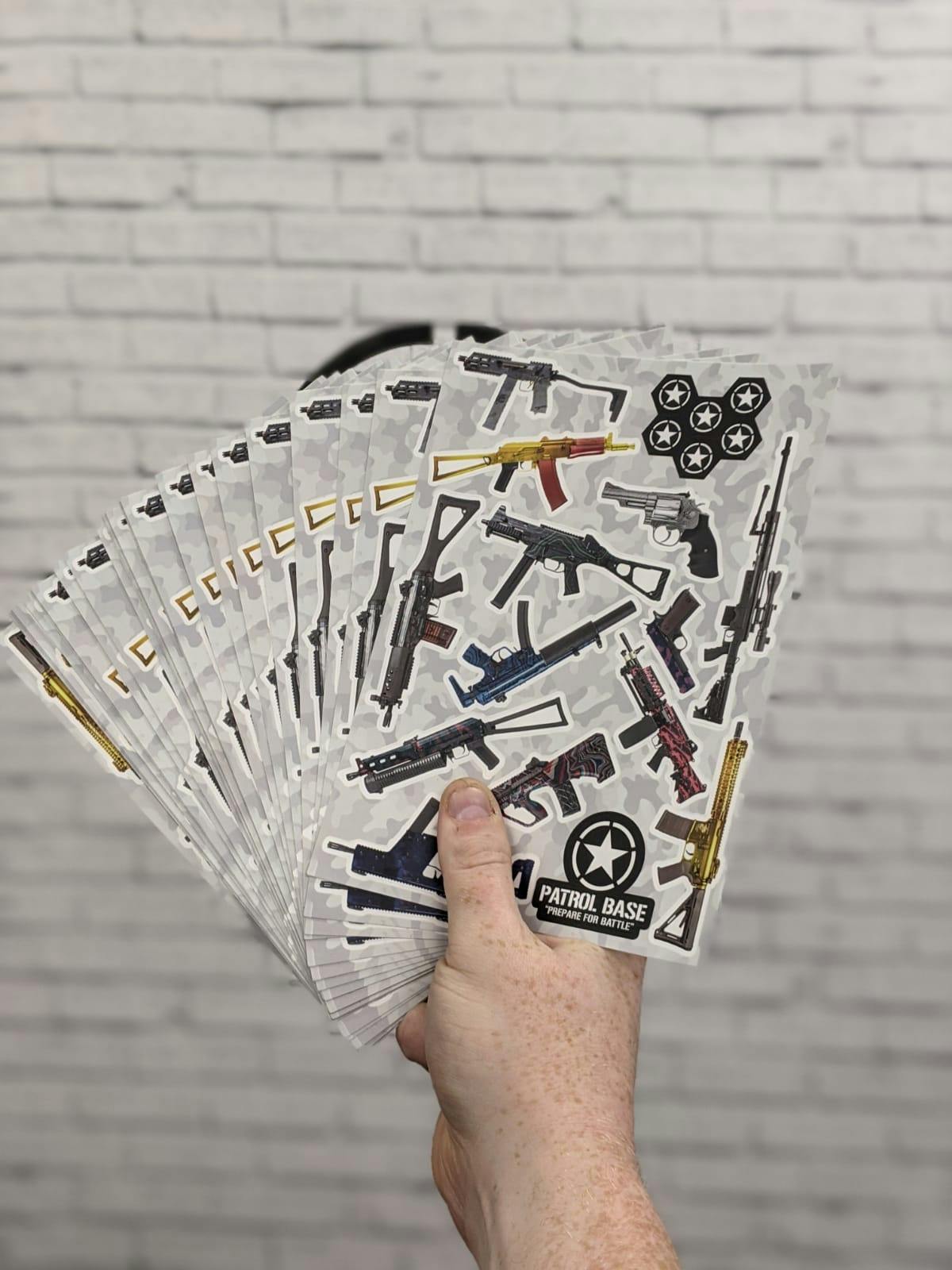 From Monday we'll be putting a set of exclusive stickers in every order!
These stickers are in limited quantities, so you'll get a set for free while stocks last!
The stickers look great on your Airsoft Boxes and Bags, and the Hex Shaped stickers have been specifically designed to fit into Airsoft Hex-Mags!
A chance at Random Free Gifts!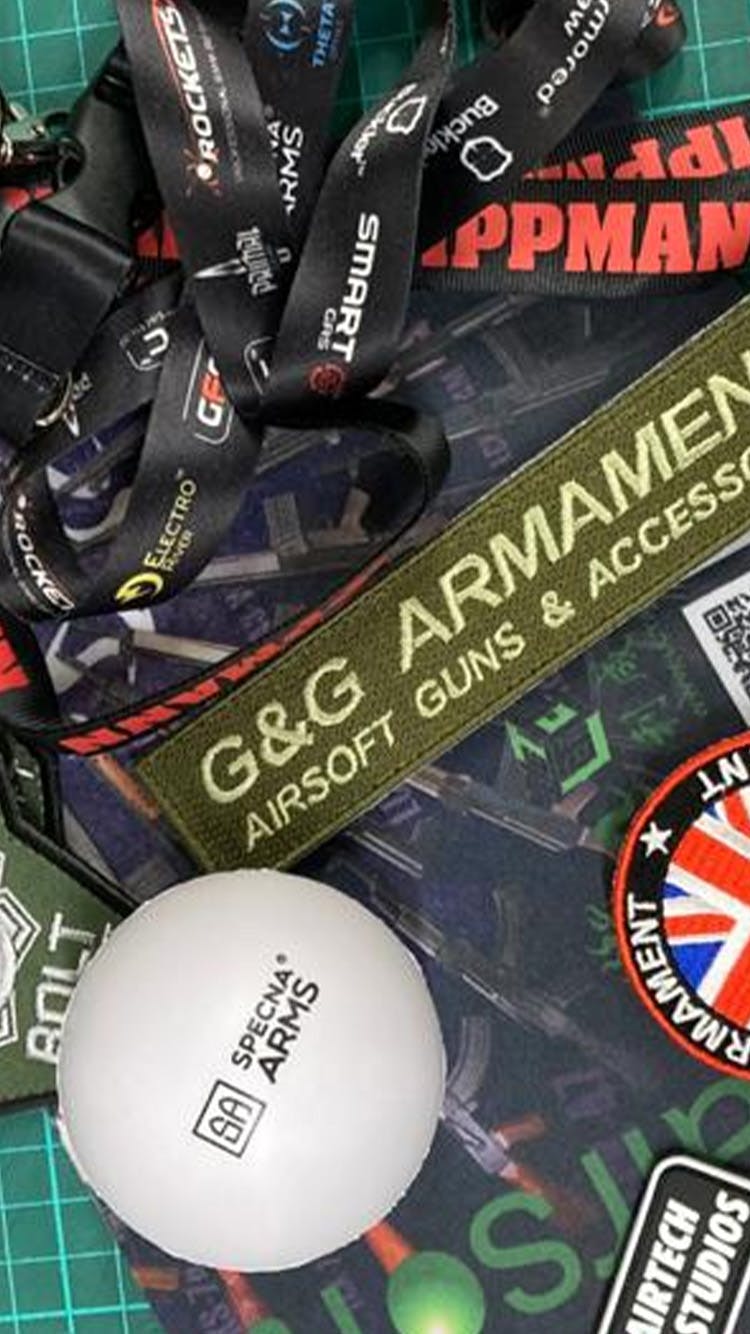 From Monday we'll also randomly be putting in patches, stress balls, key lanyards and other goodies in lucky orders!
We've dropped a box of goodies and fun bits into the packing room and told them to add them to random orders!
Good luck!
---
So there you have it! Make sure you keep an eye out for our Black Friday Deals!
We'll be posting updates on our Facebook, Instagram, and via our Newsletter which you can sign up for at the bottom of any page.