Custom Built
Limited Quantity
Genuine Zenitco Parts
A custom-built Bullpup PKP from 'Raptor' which is made in extremely limited quantities and to a ridiculously high standard, complete with genuine real-world Zenitco/Зенитка furniture. Converted from a PKP to this 8.6kg metal monster, we guarantee there is nothing like this on your local skirmish field!
Description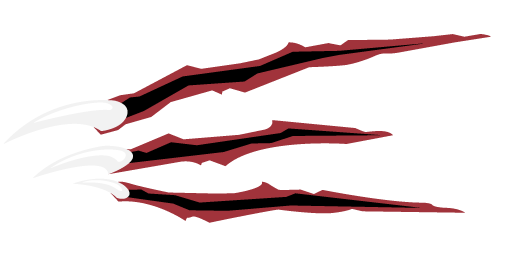 This custom built monster from Raptor started life as a PKP which is a very solid Airsoft support gun platform. They took this well established LMG and created a Bullpup design which serves to retain all which makes the PKP awesome, shortened the overall length and added a tonne of quality-of-life features which make this a devastating tool on the battlefield.
The majority of the external construction is Steel, which makes calling this LMG 'solid' an understatement. When picking up this LMG and shaking it (a hard task in itself), the only noise that can be heard is the BBs in the box mag and the stock pad at the rear. There is absolutely no Polymer to be had on the externals; everything is either Steel, CNC Aluminium or Alloy with the exception of the faux-leather cheek pad. The high quality materials and sheer amount of 'gun' in this package brings you a total weight of 8.6KG... unloaded!
The Raptor PKP Bullpup is built around an 8mm gearbox which accepts most M249 parts, making upgrading/maintenance an absolute breeze. Other key features of the gearbox are the quick change spring system which makes changing output power very quick and easy, and a link between the trigger and magazine to allow you to constantly feed BBs whenever the microswitch trigger is pulled. Other settings on the box magazine are to wind constantly or to no wind at all. There is also a socket for a remote pressure pad to wind as and when the user wants. Another feature of the magazine is a 'BB stop' which prevents rounds from trickling out the feed tube if it is not connected to the weapon - meaning no more spilled BBs when changing mags!
The box magazine on this LMG is unique in that it draws power from the 'Main Gun Battery' rather than it's own battery stored in the magazine. It is also mounted at a 45 degree angle to keep the weapon as compact as possible and to improve handling capabilities, as the magazine is not digging into your forearms.
The pièce de résistance of this Airsoft gun is the amount of genuine Zenitco parts on the externals, which are not only a talking/bragging point but offer the finest real-steel quality and will last a lifetime of abuse. Established in 1994, Zenit LLC have been in the business of manufacturing torches and other firearms parts for the civilian and military markets for over twenty years, and this LMG is absolutely plastered in trademarks from them. Included with this Airsoft gun is a gorgeous Aluminium foregrip which has an internal storage compartment, accessed by unscrewing the base. Also included is Steel constructed 20mm mount to offset the position of the foregrip by three inches, also allowing you to mount it upwards or downwards, offering the user true flexibility in terms of how you hold and maneuver this beast. The Airsoft gun comes out of the box with the integrated carry handle rail and two-point RIS handguard rail pre-installed and ready to accept accessories.
Whether you're looking for a head-turner which will get everyone talking, the closest you can get to the real thing or just want an LMG that has all the features to support it's function as a 'support weapon', the Raptor PKP Custom Bullpup LMG is going to put a big, dirty smile on your face that won't go away until the box mag runs dry.
Features
Precision 8mm gearbox
Quick change spring system
CNC Aluminium Cylinder Head
CNC Aluminium Piston Head
Foregrip storage compartment
Angled mag placement for comfort
Aluminium foregrip included
Magazine uses gun battery
Offset 3" RIS mount
Top 20mm optic rail
Overall length: 86cm
Total weight: 8.6kg
Integrated carry handle
Full length heavy barrel
Adjustable front sight post
5,000rnd box magazine
Magazine powered by gun battery
Off/Constant/Auto winding
Accepts PKM box magazines
Compatible with M249 gearbox components
ZenitCo pistol grip
ZenitCo rail system
Authentic thick cheek rest
Custom bullpup build from Raptor
Highly limited production
Auto winding connected to trigger
Anti BB spill device for magazine
Microswitch trigger
Metal rotary HOP unit
Markings:


Зенитка™
www.zenitco.ru
СДелано в Росспп
РК-3 Зенитка™
Б-50 КЛАССИКА
Package Includes
PKP Custom Bullpup LMG Support Weapon
5,000rnd Box Magazine
Aluminium 20mm Foregrip
Offset 20mm Mount
---
Specification
General
Weapon Type

Over 18

Defence / UKARA Required

FPS (Feet Per Second), using 0.20g BB

Approx. 330fps ± 10%, using 0.20g BB

Site Legal, using 0.20g BB

Pre-Built

Included Items

Magazine

Foregrip

20mm RIS / RAS Mount

User Skill Level

Experienced Player

,

Technical Player

,
Weight and Dimension
| | |
| --- | --- |
| Weight (KG) | |
| Length (Collapsed) | |
Construction
| | |
| --- | --- |
| Primary Colour | |
| Secondary Colour | |
| Pre Two-Toned | |
| Construction | |
| External Construction | |
| Internal Construction | |
Weapon Specific
| | |
| --- | --- |
| Powered By | |
| Blowback | |
| Weapon Platform | |
| Magazine Style | |
| Fire Selector | |
| Safety Features | |
| Shooter Configuration | |
| Weapon Configuration | |
| Weapon Scale | |
| Suggested BB Weight | |
Hop-Up
| | |
| --- | --- |
| Hop-Up Unit | |
| Hop-Up Adjuster | |
| Hop-Up Location | Underneath loading tray when top receiver cover is lifted |
Furniture
Furniture

Railed Handguard

Railed Receiver

Carry Handle

Foregrip

Rail System

Stock Setting

Stock Positions

Sight Type
Magazine Specific
Magazine Type

High Capacity

,

Box Magazine

,

Magazine BB Capacity

Magazine BB Fill Method
Product Testing Data
| | |
| --- | --- |
| Test Description | |
| Tested Using | |
| Test Date | |
Delivery & returns
Below are some rough postage prices for orders. Please note these are subject to change, and are only a rough guide. For more accurate postage estimate please use the Postage Calculator at the basket.
UK Standard
£4.95
Approx.
UK Next Day
£5.95
Approx.
Highlands / Islands
£12.99*
Approx.
* Please note that Scottish Highlands, Islands and EU post prices can vary wildly. Prices range from £8.99, up to £29.99, so please ensure you refer to the Postage Calculator at the basket for the lowest possible price.
---
---
We are proud of our rapid delivery which, comprises of Royal Mail 1nd class recorded and courrier next working day to mainland UK. We also ship to EU countries; Scottish Highlands and Islands which are a minimum of a two day service and are shipped by land / sea. Our deliveries are made by DPD and Royal Mail recorded 1st or 2nd class signed for, and Royal Mail Standard.
We deliver from Monday to Friday, and Saturday with a special service. If more than 7 days have passed since we confirmed dispatch and your order has not arrived, then please call our Customer Care team on 01484 644709. If we don't have stock of an item then we will call and email you letting you know that it is out of stock, and we will send it to you as soon as stock becomes available. If you want to cancel any item/s that are out of stock once order you can. For most UK deliveries postage & packing is based upon the value, size and weight of your order.
We always look to fulfil every order in full on time, but on the odd occasion an item is missing we will attempt to contact you prior to shipping. If your order is a Next Day service, and we cannot contact you, we will refund the missing item(s), and ship the rest of the order immediately.
Upon signing for the delivery you are accepting the correct delivery for your items, however, we do understand that you might not be able to open your package straight away so you have up to 48 Hours to advise us of missing / incorrect items.
Please note we do not compensate in any way for time spent waiting in for deliveries that do not arrive, we do however accept that in life, mistakes and circumstances happen that can unfortunately mean that your item may not be delivered next day as requested e.g. bad weather, computer error etc. If such mistakes do occur we will refund your postage charge in full and by agreeing to the previous sentence and proceeding with the order you accept that we have done everything we can to help you obtain the package.
For orders outside of the UK Mainland please specify your location when calculating postage.
For all international orders there may be an additional postage charge on top of that quoted. You will be contacted if this applies for your order. If the postage costs are too high, you may cancel your order at any time prior to dispatch.
UPS
You will receive tracking information when your order has been processed for shipping.
Please note that UPS will make one delivery attempt to deliver your parcel.
If no one is available to receive the package at the address, then at the drivers discretion, the parcel will either be re-scheduled for the next working day or sent to a UPS Access Point.
If the parcel is too large to be left at a UPS Access Point (eg a package containing a large plate carrier or replica) then it will be returned to the sender, in this case us, Patrol Base Ltd.
It is the customers responsibility to check tracking, and if a parcel is taken to an access point it will need to be collected within 10 days.
Further delivery attempts may incur additional delivery costs.
DPD
You will receive tracking information when your order has been processed for shipping.
Please note that DPD will make up to two delivery attempt to deliver your parcel.
After the first attempt the parcel will be taken back to their depot and attempted the next day, if after this the parcel is not delivered it will be returned to the sender, in this case us, Patrol Base Ltd.
Further delivery attempts may incur additional delivery costs.
---
You can cancel any order that has not been dispatched. Please call our Customer Care team on 01484 644709 between 9:30am and 5:00pm or log onto the website and check the status of your order in your account.
If you do want to arrange the return of an item, simply call our friendly Customer Care team on 01484 644709 from 9:30am to 5:00pm and they will explain how to return the items.
Alternatively you can get in touch with us via our Contact Us Page.
If you are returning a product because it is faulty or something is wrong then we will pay for it to be returned to us. The Customer Care Team will arrange for cost you incur to be refunded.
You can return any item for any reason whatsoever, even if you have just changed your mind, within 14 days of receipt of the order. This is in addition to your rights under the Consumer Protection (Distance Selling) Regulations 2000.
We want you to be absolutely happy with our products and services, so we provide the simple Patrol Base guarantee: if on receiving your item you are unhappy with your item for any reason then simply send it back to us. We will replace or refund the item.
This guarantee ensures that if you are unsure about what you are purchasing you have the peace of mind of knowing that we are here to help. In addition, if you decide that you made a mistake or you change your mind then please send the goods back within 14 days of receipt. Sadly, this can only apply to standard range products; we cannot accept back any item that has been made to order i.e. Two Tone Airsoft equipment.
Upon signing for the delivery you are accepting the correct delivery for your items, however, we do understand that you might not be able to open your package straight away so you have up to 48 Hours to advise us of missing / incorrect items.
If you do decide to return anything for whatever reason then please get in touch with us via our Contact Us Page for a copy of our returns form.
If you do send goods back for any reason other than a fault you will normally be asked to pay the carriage charges, we would just have to recover the costs in our prices. We would rather be completely straight with you, keep our prices as low as possible, and just ask you to pay if you choose to return anything.
Any none faulty return must be shipped back in full re-saleable order with original undamaged packaging.
You might also like
2400rnds
Tracer Rounds
Green/Red Glow