NUPROL Livestream Highlights
NUPROL are the UK's exclusive distributor of many well known and sought-after brands of Airsoft replica and equipment, such as G&G, BOLT Airsoft, S&T, E&L and many others. Tom describes NUPROL as an "engine which moves product to the stores", but they are not just that, as Tom later details. NUPROL is intimately involved in the design and development of their own brands, VORSK, Raven and NURPOL tactical. Providing everything and Airsofter could need, from batteries to Gas and BBs, it's safe to say NUPROL stuck to their slogan and truly dominated the field.
NUPROL Tom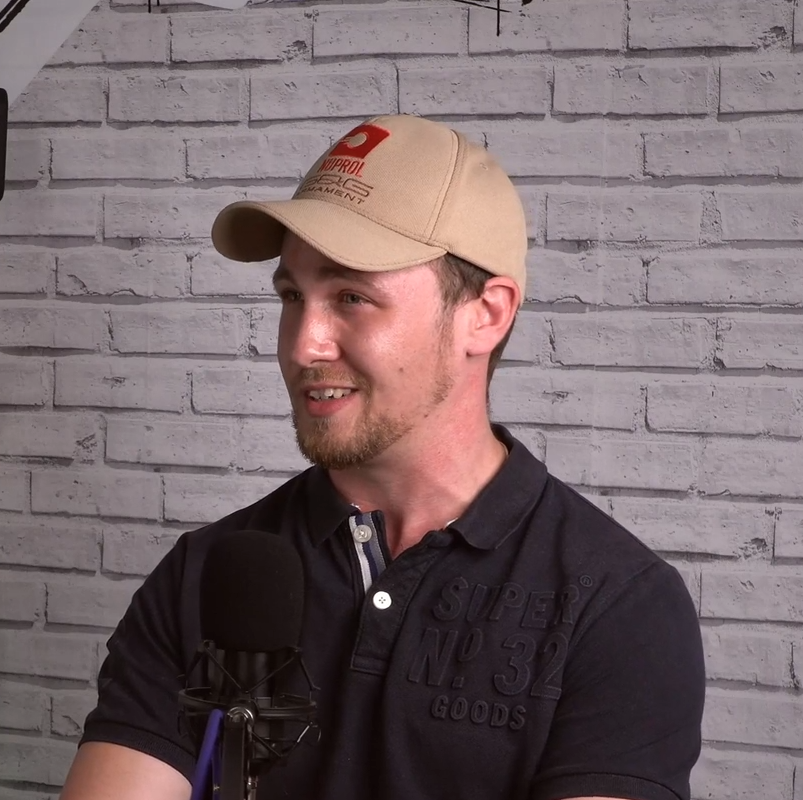 Tom is NUPROL's Marketing Manager, he joined the company as a member of the sales team and eventually worked his way into the marketing department. Being the Marketing Manager Tom is responsible for promoting NUPROL's message to the forever growing Airsoft Community. Over the course of the Livestream, Tom outlines the current state of NUPROL, gives us some hints at what is to come from NUPROL's various lines in the future, and gives us an insight into his preferences in Airsoft gear and guns!

---
With NUPROL being the absolute industry giant that they are it's safe to say there's a handful of brands that one might prefer, so we quizzed Tom on his favourite products and brands that they offer.
Q: Do you have a preference when it comes to the M4 or the AK?
A: "All of the Romeos we do as part of the NUPROL range are quite tactical, they're tactical AKs, which are great, love em! They are very cool, and I probably am a bit more of an AK man, but more the wooden stock, foregrip, classic AK."
Q: Looking beyond raven and stuff like that, all the accessories that are available now, the tracer units, all the torches, sights, optics, is there a heavy future in that or are we concentrating on the platforms at the moment?
A: "We have different teams in the company that concentrate on different things, so we are able to grow our product listing in all directions at once, and, no, weapon accessories; we are not done there yet. We are still bringing new products in, we recently had a range of suppressors and tracers come in, we have the muzzle effect tracers in now, they're lovely. "
Q: Any possibility of entering into Speedqb world?
A: "There aren't very many platforms out there at the moment, its a very good question, and like I said earlier, the possibilities are endless! We have a glass ceiling mentality, so yes we will be looking into the speedsoft side of things"
If you've ever browsed our website at any time, chances are you've come across a few of the NUPROL products Tom mentioned during our interview which we're also going to explore a little more below.
---

Raven are NUPROLs 1:1 scale replica range, based on the look of real steel firearms and designed to be basic, effective sidearms. With an ever-expanding line RAVEN Airsoft aim to produce pistols which not only perform well but also come at a great price point, allowing you to play with performance without spending the world on your sidearm. Providing a range of Hi-capa, EU-series, 1911 and F22x pistols, Raven has you covered for real-world accurate Airsoft pistols.

Whether you're looking for a basic Gas-Powered Pistol to get started in Airsoft, or you want to stand out from the crowd with a highly unique replica with Custom Hydrodripped Skins or a built-in Red Dot Sight, we can guarantee that RAVEN has something for you, at a price that will drop your jaw to the ground.

---

VORSK is NUPROLS "inspired" brand, which aims to create unique designs from the ground up, either based on high-performance competition pistols or guns featuring in films, TV and video games. With some awesome replicas already out their such as the Agency VX9 and VP-X, VORSK are one to watch if you like interesting and unique sidearms, or if you like the sleek stylings of competition pistols.
If high-speed, modern designs are your thing then look no further than VORSK's line of Hi-capas, EU pistols, and others. With their share of unique designs conceived in-house, as well as replicas of well-known Movie and Video game guns, Vorsk has some more spicy options for those who want some flair in their sidearm.

---

The NUPROL Pioneer series represents NUPROLs entry-level AR15 line. Intended to give new players an AEG which does not compromise on internal quality whilst being lightweight, hardwearing, and pre-setup with rail systems and folding sights, keeping the hidden costs of Airsoft at bay. This is also known as trying to have your cake and eat it too, though NUPROL has managed it, against the odds. Available in both "Breacher" configuration and "Defender", the Pioneer AEG provides a well-equipped and reliable gearbox and plenty of RIS rails to attach your accessories and a robust, lightweight and scratch-resistant polymer body.
If you are looking for your first Airsoft AEG, the Pioneer line is amongst the best suited and most affordable AEGs available. Being lightweight, reliable, ready for accessories and widely compatible with aftermarket upgrades, a NUPROL Pioneer AEG is the perfect entry point to the sport and hobby of Airsoft.
---

LCT has been known for a long time as one of the best manufacturers of AK replicas around. LCT started by providing metal body kits and front sets for Marui AK47s, and due to their steel construction, realistic disassembly, and wide variety of AK variants available became the household name for high-end AK AEG kits. The main issue with LCT back in the day was the severe lack of LCT parts in the UK, or even Europe, with your LCT hit having to come from a retailer half the world away, with a month-long wait and a sizeable VAT bill before you get to taste it. Fast forward to 2021, and NUPROL has answered our prayers by bringing LCT into the UK, and considerably cheaper than with personal imports.
LCT continues to innovate, focussing on AKs but also Electric blowback AEGs, such as the LK-33 series, and the latest AK EBB variants. LCT also provides a line of high-end M4 rifles, with high-quality metal receivers and robust internals. For those veteran players looking for a more realistic experience or a newbie wanting to start with something heavy, solid, and immersive, an LCT AEG is just the ticket.
---
Tom was quite tight-lipped despite Stu's interrogation, and we only managed to extract small amounts of information in the form of knowing smirks. The very least we confirmed is that NUPROL has big plans for the future for all of their brands, and that we should all look forward to the ever-expanding VORSK range of Movie and TV inspired replicas and original in house designs, of which Tom hinted that there was much more to come!
Featured NUPROL Products
Low Powered Gas
Silicone Lubricants
For Polymer Pistols
A bottle of Low Powered Gas designed by NUPROL as part of their Green Gas Range, designed to be used with Plastic Bodied Weapons and Small Submachine Guns which require lower powers to operate.