Airsoft AEG Upgrade Guide : What parts do I need to make my AEG LiPo Ready?
LiPo Ready - What does it mean?
"LiPo ready" is generally a marketing term, used by Airsoft manufacturers who market their pre-upgraded AEGs as being able to handle an 11.1V LiPo. Practically any AEG will work fine on a 7.4V LiPo, but the use of an 11.1V LiPo requires hardened internals, a MOSFET to manage the current draw from the battery, and various modifications to enhance the strength of both the gearbox shell and the internal parts.
---
What parts do I need to make my AEG 11.1V LiPo ready? - AEG Upgrades
The Gate NanoHARD was chosen for this guide as it is the simplest MOSFET to install, and is compatible with 99% of Airsoft AEGs on the market today. If your AEG already has a MOSFET installed with active breaking and circuitry protection then you can move on to the next step.
The NanoHARD crams innumerable advanced features into a tiny chip barely bigger than a Tamiya battery connector, and provides active breaking to prevent your motor from over spinning, circuitry protection rated up to 14.8V batteries (DON'T DO IT!) and a plethora of programming options when used with the included programming button. Whilst the NanoHARD is comparatively easy to install, it still requires some technical experience and know-how to install correctly. Though Gate has some handy guides on their Youtube channel, we do not recommend attempting a MOSFET installation unless you are confident with AEG internals and wiring.
Hardened Tappet Plate - Laylax Perfect Tappet Plate V2 or V3 Gearbox
The tappet plate is the part of the gearbox that is responsible for the movement of the air nozzle and interacts directly with the sector gear inside your gearbox. As the gears spin faster in a LiPo setup, the tappet plate will often be the first part to fail when using an 11.1V battery.
The Laylax Perfect Tappet plate gives your gearbox the best chance of keeping reliable feeding performance thanks to its high-density polymer construction with a slightly thicker profile than most tappet plates. Laylax is one of the oldest names in the industry, specialising in upgrades for Tokyo Marui derived AEGs and are known for providing some of the best parts out there for Airsoft AEGs. The Laylax Perfect Tappet Plate gives your AEG the best chance at surviving long term with an 11.1V powering it.
The gearset is the beating heart of your AEG, and will be beating at a much higher rate when driven by an 11.1V battery! As such we recommend an upgraded gear set to ensure your setup lasts as long as possible at its new, high level of performance. Gears of a standard (18:1) ratio will do the job perfectly, as going for a higher ratio will almost definitely cause problems with an 11.1V battery. Using lower ratio gears will result in an extremely high rate of fire, but this opens up the door to an endless pursuit of reliability and will require even more extensive upgrades to function in the long term.
Our chosen gearset for this task is the Laylax EG Hard Gear Set, as these gears are constructed from hardened steel and have an 18:1 ratio, making them perfect for smooth and long-lasting function in a high performance set-up. The added benefit of using standard ratio gears is that the internal setup can either be optimised for a high rate of fire, or for a high torque setup (DMR, for example) and will perform well with either.
Enhanced Piston - Modify Polycarbonate Piston - Half rack
As another of the parts in the gearbox that are under high strain, upgrading the piston is a must for a LiPo ready build. The Modify Polycarbonate piston is our pick for this part, as it is an incredibly strong piston and is available in "half tooth" or "half-rack" configuration, which promotes a smoother operation under high rates of fire and reduces the likelihood of the piston teeth breaking. This piston is also available in a "full rack" configuration, but this type of piston is more suited to a high torque "DMR" style setup.
An enhanced piston head, whilst not essential, can help encourage smooth gearbox cycling and reduce strain on the piston head itself, which is helpful for long term LiPo use. ASG's Ultimate Conical piston head is braced on ball bearings to reduce the strain any rotational force will have on the piston head, and includes a thick pad which reduces the impact force on the front of the gearbox, and can help in correcting the angle of engagement (AOE) between the piston and sector gear, an essential for LiPo use.
---
Guarder Full Tune-up Kit for M4/AR15 or AK47/74 AEG
For those who like to get everything in one go, Guarder offers a full tune up kit for both the M4/AR15 AEG platform and the AK47/74 AEG series. These kits include an enhanced tappet plate, ball bearing spring guide, chromium lined cylinder and a strong polycarbonate piston and strengthened steel gears, all of which will contribute to reliable long term performance on an 11.1V battery.
The kits also include a plethora of other enhanced gearbox parts including a stainless steel cylinder head, vented piston head, 6mm steel bushings and an enhanced air seal nozzle, meaning almost every part of your gearbox can be replaced with enhanced alternatives with this kit. As a bonus, Guarder include a small pot of high quality silicone gear grease, and a set of gear shims so you can tune the gear engagement for the smoothest possible cycling.
Whilst this kit will add significant longevity to most Airsoft builds, it needs to be installed correctly to work at its best, and will still require a MOSFET to regulate the increased current from an 11.1V LiPo. If you aren't sure about how to install these parts we suggest you seek advice from a professional Airsoft technician.

---
What modifications do I need to make for reliable 11.1V LiPo use?
Cylinder window radius
Some gearbox shells come with a pre-radiused cylinder window, but the vast majority do not. This modification entails filing the front corners of the cylinder window to round them out and more evenly distribute the force exerted on the front of the gearbox, enhancing its strength. This modification is used in practically any AEG setup which requires above average performance, as whether it is from a strong spring, or an increased number of impacts, this area of the gearbox will need reinforcement for anything beyond standard performance.
AOE Correction - Sorbothane Pad - Piston tooth modification
Correcting the angle of engagement (AOE) is sometimes necessary for long term LiPo reliability. This modification involves the addition of a Sorbothane pad to the rear of the piston head, and the removal of the last tooth from the piston rack to ensure the piston engages the sector gear at the perfect position. There are many guides out there for this process, and we will soon be adding our own, but if you are ready to get started right away hit google for more information!
---
Which Airsoft AEGs are 11.1V LiPo ready out of the box?
Not the type for upgrading your Airsoft gun? There are some AEGs on the market which are already equipped and tuned for using an 11.1V LiPo battery, meaning all you need to do is plug the battery in, and play!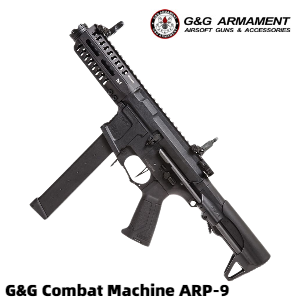 The G&G ARP-9 has become one of the best choices for CQB Airsoft use, and one of the many reasons for this is its built-in Electronic Trigger Unit and MOSFET, which is programmed for 11.1V LiPos. The ARP-9 sports a compact M-LOK front end, keeping it short, light and functional for CQB domination.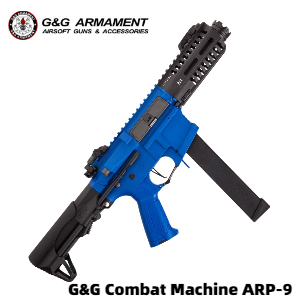 The ARP-9 is a super compact design, making it not only useful for CQB but for an aggressive playstyle, which is only enhanced by the incredible rate of fire the ARP puts out with an 11.1V LiPo on board! The G&G MOSFET isn't only for regulating a powerful LiPo battery, it also provides programmable fire controls, including the ability to use a 3 round burst!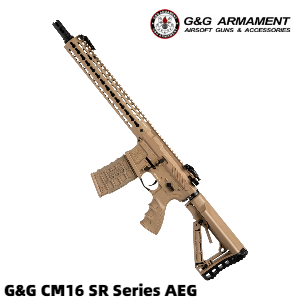 The CM16 SR is the ARP-9's big brother, sporting the same superb enhanced internals and ETU with MOSFET to allow for 11.1V LiPo use. The CM16 SR series makes use of the lightweight and sleek KeyMod rail system, giving the rifles a dynamic and modern look.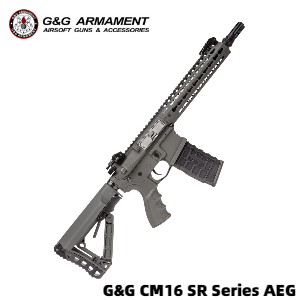 The CM16 SR series come in all shapes and sizes, ranging from the SRS, a compact CQB optimised Assault rifle design to the SRXL 14", a longer AEG more suited to long range engagements in outdoor skirmishes, with the SRL and SRXL 12" sitting in between and being capable of carrying out both roles effectively.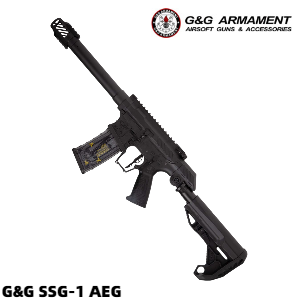 The G&G Armament SSG-1 AEG takes their tried and tested AR Platform that has stood the test of time, and redesigned almost every ergonomic aspect of the gun to make it ideal for competitive 'Speedsoft' style gameplay.


The SSG-1 uses the same impressive ETU and MOSFET present in the SR and ARP-9 series, with a new "drop" style stock, a "blade" style two-finger trigger, and a slim forend for easier handling and less weight upfront. For CQB gameplay, if you can live with the unique SSG-1 style, this AEG is practically unbeatable thanks to the blade trigger and the terrifying trigger response provided by an 11.1V LiPo battery!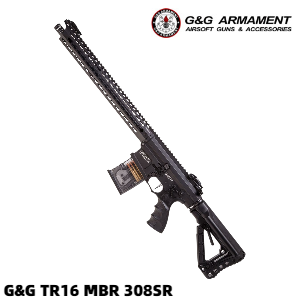 If you are more of an outdoor player with a taste for larger DMR styled rifles, the TR16 MBR is a great choice if you also require an 11.1V battery to keep heads down with a withering rate of fire! The TR16 MBR uses the tried and tested G&G ETU and MOSFET combination, with a 7.62mm style receiver and a sleek and modern KeyMod handguard and muzzle brake.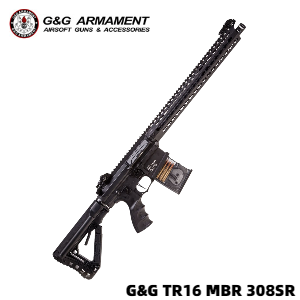 Pop a nice optical sight on the TR16 MBR and you have yourself an impressive Airsoft AEG for long range engagements, with a trigger response to ensure you get accurate and fast follow up shots for better hit probability. Don't be afraid to make use of the full auto mode either, as when using an 11.1V battery, the MBR can be an awesome tool to keep heads down at long range with harassing fire!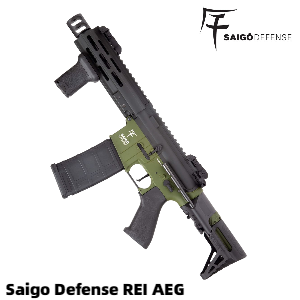 For a full metal LiPo ready PDW AEG option, your best bet is the Saigo Defense Bushido REI AEG. The REI sports a compact front end and a modern M-LOK rail system, and a PDW style stock to keep the overall length down for maximum agility in close quarters.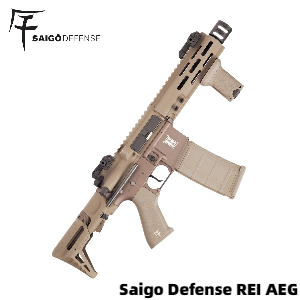 The REI is constructed from metal wherever a real AR15 is, making it a great choice for the player who values realistic weight and feel, together with outstanding performance. To take pure advantage of the onboard ETU and 11.1V LiPo power source, the REI makes use of a flat trigger, allowing for extra speed when hammering out semi-auto fire up close!

---
So, there you have it! Our guide to the parts and mods needed to give your AEG the best chance of withstanding the additional strain of using an 11.1V battery. If you are not content with just making your AEG LiPo ready, check out our guides on high rate of fire builds, and improving range and accuracy!

The parts within this guide should help strengthen your AEG, both mechanically and electrically to the extent that it should function well using an 11.1V battery, provided parts are fitted correctly. This guide is not a guarantee, however, and we always advise that you stick with a 7.4V LiPo in most cases, as this will provide more than enough performance to compete and ensure your AEG lasts.
This guide isn't meant for those who are happy with a realistic rate of fire, or for those who want their AEG to last forever. It is intended for those mould breakers, those pioneers and risk-takers who don't need no warranty, and demand a hail of BBs assail their every foe! Installing the upgrades mentioned in this article will require some technical expertise, and is not for the faint hearted. Who dares wins, but without upgrades, knowledge and experience, who dares breaks their AEG!
Our Top Airsoft Upgrade Parts
Perfect Upgrade
Alloy Hop-Up Unit
No Loose Movement
A replacement Hop-Up Unit for Airsoft M4 / AR-15 / M16 Rifles, designed and constructed to high standards by Action Sports Games in Denmark as part of their Ultimate Upgrade Parts Range.