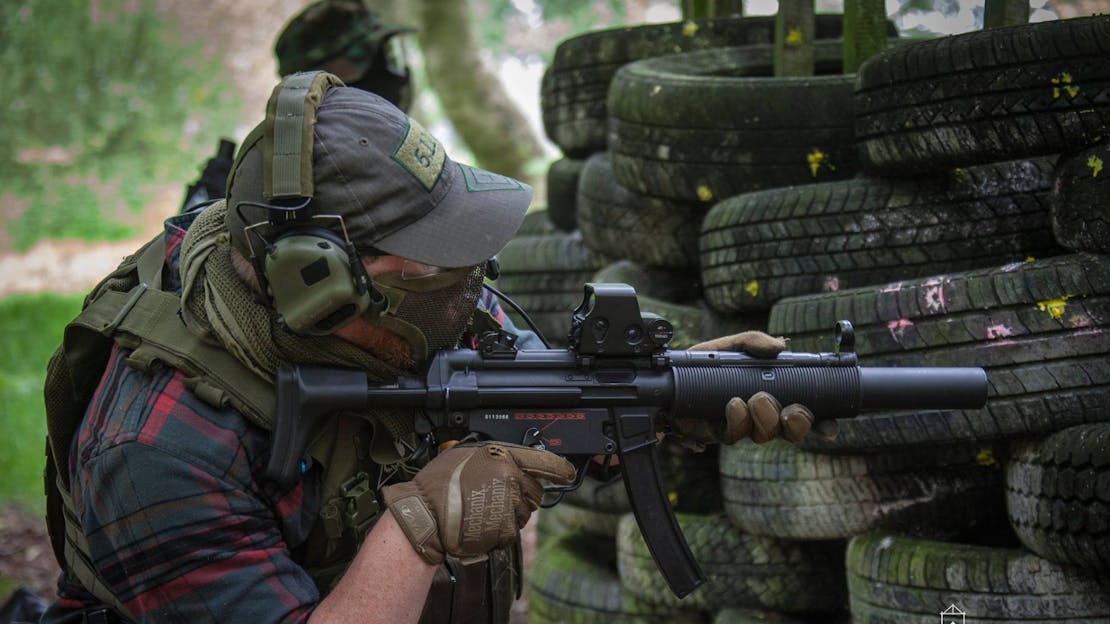 Build your dream SMG-5!
The SMG-5
The SMG-5 Platform comes in many variations, from classic Full Stock models to Tactically decorated variants, it's safe to say there's more than enough builds to choose from.
But perhaps you don't want a folding stock with a RIS handguard, maybe you want M-LOK? Or maybe you want a RIS handguard with a sight mount? but PDW Stock! Well, fear not fellow customisation fanatics, as a whole new range of SMG-5 Accessories just landed, providing you with the ultimate customisation experience and allowing you to bolt & build up your SMG-5 to your tactically influenced hearts desire.
---
The CM.041G

Externally the CM.041G features a 6.3" M-LOK Handguard that comes included with a Foregrip. This Foregrip can be replaced with your own, and there are plenty of slots left for Lasers, Lights and more. The Outer Barrel features the typical SMG-5 Flash Hider Lug, but this can be removed to reveal a 14mm CCW Thread for Suppressors, Tracer Units and other Muzzle Devices. The Stock at the rear of the Gun is a six-position PDW Stock that can be set to multiple lengths to suit all users. The Gun comes included with a 20mm Rail Mount for the Upper Receiver, allowing you to install Sights and Scopes straight out of the box. The included Magazine is a beautiful modern design that features mock bullets, visible through the side window, for enhanced realism.
But not to worry! These attachments and fancy accessories are all available aftermarket, should you wish to splice n dice up your SMG-5 to create your own desired look. You can find a selection of the featured attachments and modifications below.
---
---
But it doesn't stop there! Nope, CYMA also provide several SMG-5's with different external features pre-built, so if there's a look you're going for and you don't fancy tinkering and modifying, then take a look at the pre-built platforms below!
---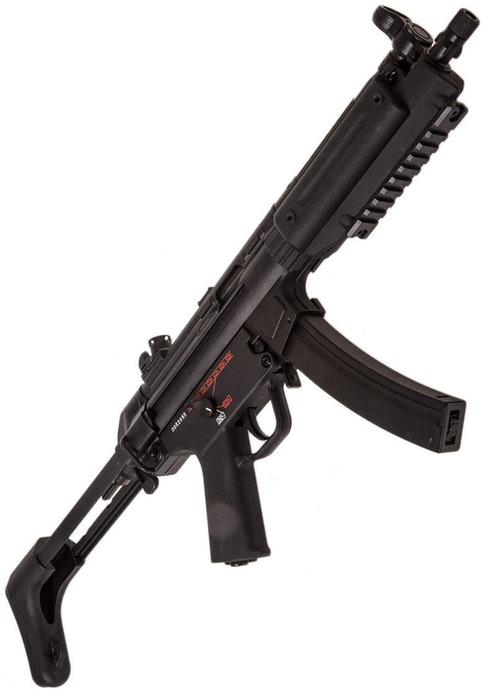 But wait, there's even more! CYMA Aren't the only ones providing the airsoft market with Tactical SMG-5's, G&G also make a range of high quality SMG-5's available again in many variants and styles. Ranging from your classic SMG-5 A2 style fitted with full stock lookin' all authentic right up to your Operator Ready models rockin' a railed handguard and included sight mounts! Interested? You can check out G&G's SMG5 Range below!
---
---
Alright! We've got PDW Variants, Railed, Non-Railed, Folding Stocks, Retractable Stocks, Classic A2's and fancy M-LOK Handguards, What more could you want!? What do you mean you're still not satisfied? Alright, well lucky for you we've got something else in store, something with a little more kick...
BOLT RECOIL SMG-5

A highly realistic replica of a 9mm favourite, complete with railed handguard, threaded outer barrel, sliding stock and railed receiver adaptor. It also features the B.R.S.S. system for an incredibly strong, mechanically operated recoil.
The Bolt Recoil Shock System (or BRSS) is the beating heart of what makes these replicas awesome, and provides a heavy, weighted recoil when you pull the trigger. This gives the user a strong recoil effect without having to mess around with gas systems which can be unreliable. The replica features a reinforced Piston which actuates an ERG style recoil mechanism in the rear of the RIF, delivering a strong kick into your shoulder every time the replica cycles. This means you get to enjoy the joy of realistic recoil, with the benefits of high capacity magazines and consistent performance. Unlike traditional 'recoil systems' which simply move the dust cover backwards and forwards, this style of recoil involves a weighted piston moving around at the rear, which brings a whole new level of realism, and feels incredibly satisfying.
If you're longing for a highly realistic replica of everyone's favourite 9mm SMG platform, but need to have all the accessories under the sun bolted onto it, coupled with an incredibly strong recoil, then look no further than the Bolt SWAT Tactical B.R.S.S.
So whether you're looking for a beginner style SMG-5 or a Shoulder-Jolting recoil experience, there's an SMG-5 for everyone.
SMG-5 Accessories
Holds Up To 2 Magazines
For SMG5/SMG7/MP9 Mag
MOLLE System Compatible
A fabric magazine pouch designed to hold SMG-5, SMG-7 and MP9 magazines once adjusted by the Velcro front panels and is fully MOLLE compatible.