Auto Balances Cells
1A / 2A / 3A Settings
For 2 - 4 Cell LiPo / LiFe
An intelligent auto-stop charger which allows you to charge all types of LiPo and LiFe battery used with Airsoft Guns. The battery features a Polymer Housing and charges batteries which house between Two and Four Cells.
Description
The battery has multiple charge settings, allowing the charger to be correctly configured to charge the batteries at an optimum speed, between 1A and 3A. The charger automatically balances cells whilst charging, to ensure an even charge between all cells, and prolongs the life of the battery by doing so. This is the perfect charger for any Airsoft Skirmisher who wants a cheap charger which is of a high quality, rather than spending more money on a more high-tech charging unit.
Features:
Recharges 2-4 cell batteries
Digital control system
Fast Charging
Prolongs the battery life span
Charges both Li-Po and Li-Fe batteries
Adjustable charging current, between 1A / 2A / 3A
Auto Balance Batteries
Simple Plug and Play Use
Auto-Stop Charging
Package Includes:
Balance Charger w/ Auto-Stop - LiPo / LiFe
Special Instructions:
When charging the battery, convert the 'A' number into mAh by multiplying it by 1000, for example, 1A = 1000mAh. Next, chose the closest number lower than the charge rate, for example: a 1300 mAH battery should be charged at 1A, a 2400mAh battery should be charged at 2A, and a 3600mAh battery at 3A.
Please read all instructions before using the charger.
Specification
General
Parts & Accessories Type

Over 18

Warnings

Li-Po - Never Leave Charging Unattended

,

Li-Po - Charge in a Fire Safe Area

,
Charger Specific
| | |
| --- | --- |
| Battery Type | |
Delivery & returns
Below are some rough postage prices for orders. Please note these are subject to change, and are only a rough guide. For more accurate postage estimate please use the Postage Calculator at the basket.
* Please note that Scottish Highlands, Islands and EU post prices can vary wildly. Prices range from £8.99, up to £29.99, so please ensure you refer to the Postage Calculator at the basket for the lowest possible price.
---
---
---
Size guide
Charging Safety Guide
MAKE SURE YOU USE THE CORRECT CHARGER TYPE FOR THE CORRECT BATTERY
NiMh battery should only be charged with NiMh compatible battery chargers.
LiPo battery should only be charged with LiPo compatible chargers.
Always read all supplied instruction manuals on how to safely use your charging device.
Airsoft Battery should only be charged with the chargers as they are specifically designed to work with the specific voltages required by the battery.
Different battery types have different chemical configurations, and require certain chargers to charge them. Charging a battery with the wrong charger can cause damage to the battery and charger, and can cause fires and further damage. Please ensure that before charging you double check that you are using the correct charger.
If your charger supports multiple battery types always ensure that it is on the correct settings before starting the charge.
If you are unsure of what battery or charger you have please get in touch with us via the Contact Us Page.
---
Using a LiPo?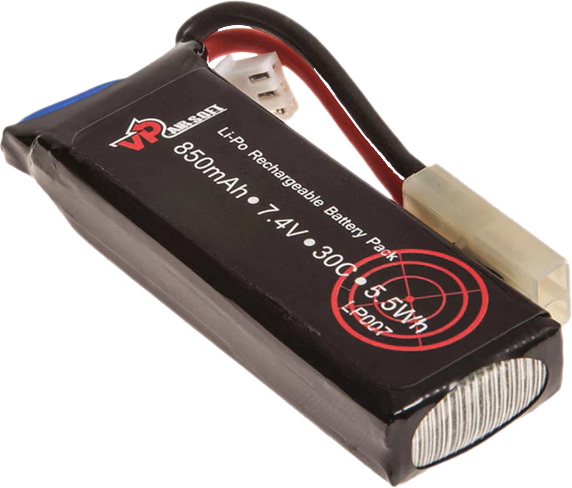 If you're using a Li-Po battery only use a Li-Po charger!
Failure to do so can cause damage to the battery and charger!
Using a NiMh?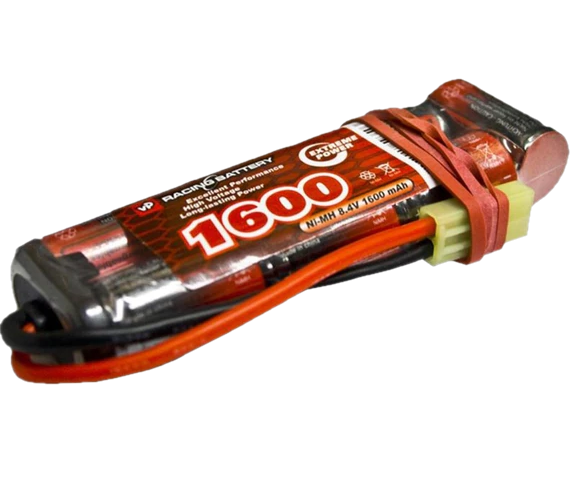 If you're using a Ni-Mh battery only use a Ni-Mh charger!
Failure to do so can cause damage to the battery and charger!