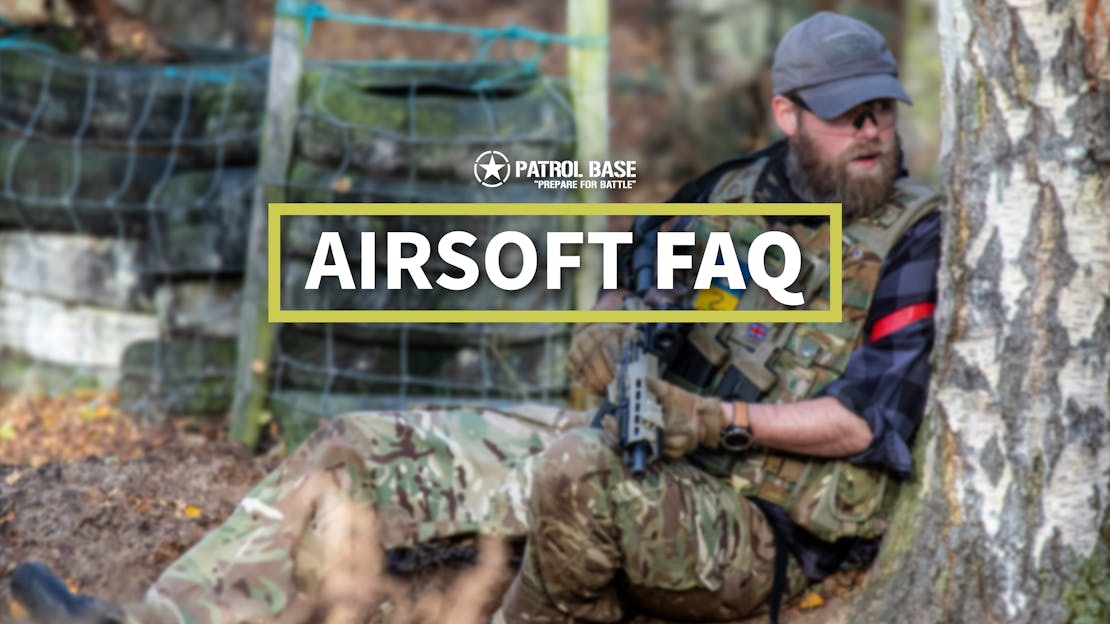 Airsoft FAQ: Our Most Common Questions
How do I buy an airsoft gun without a defence/UKARA?
First of all you must be 18 years old to purchase an Airsoft gun in the UK. A defence only gives you the right to own a realistic coloured RIF (Real Imitation Firearm) and you can buy an Airsoft gun without a defence in 2 ways. First, you can buy a pre two-tone. These guns are made from unrealistic colours like Blue, green, and pink. Since they come out of the box this way they qualify for next-day delivery. The second way is to pick the exact gun you want and have it painted in an unrealistic colour of your choice out of Red, Blue, Green or Pink. This process can add upwards of 8 days to the delivery process so please bear this in mind.
Is Airsoft safe for a child?
It's statistically as safe as any other semi contact sport. The Airsoft guns we provide have power limits so that they can only bruise the skin, however, there are other potential injuries you could sustain whilst playing the sport but this depends on how clumsy you are, as with any outdoor sports sprained ankles can occur.
The Airsoft guns and the safety legislation and practices around them do a fantastic job at keeping players and site owners safe. Most other UK sites allow players aged 13 to 17 play with the accompaniment of an adult.
How old do you need to be to have an Airsoft gun?
You can legally buy and own an Airsoft gun at 18+, however, if your parent/guardian trusts you and is willing to purchase one on your behalf that is perfectly fine and legal.
What's the difference between two-tone and pre-two-tone
The term Two-Tone is the process of painting a gun so that we are allowed to sell Airsoft guns in the UK without you needing a gun license to own one that looks like a real firearm. Essentially pre two tone is that we have got a batch of guns from the supplier that already comes pre-painted and can be shipped the next day whereas two tone is the process where we get them in realistic colours for buyers with gun licences and then paint them to order for those who don't have licences.
Our two tone guns operate the same as a pre two tone but we take the gun pre two tone and paint it in a colour of your choice (Red, Blue, Green, Other). All our guns can be made in two tone but please be aware that this process can add upwards of 8 days to your delivery process in busy periods like Christmas, but if it's a gun you like or are wanting a quick present without having to go through the hassle of getting UKARA this is the easiest option.
Pre Two-Tone guns are actually made from non-military colours like Blue, green, and pink and as they come out of the box this way they qualify for next day delivery, however not all Guns have a Pre-two tone option.
Is Airsoft a Team Sport?
Airsoft is a group activity and there are loads of family and friend groups who play regularly, some even form competitive teams. Each site sets its own rules for the age limit but at our HALO MILL site the youngest playable age is 14+ with adult supervision, this means that at least one adult will have to play, so why not get a family member involved? Getting involved in your Son/Daughters hobby running around in a wood and "derelict" style building with an M4 on your chest is something you can both enjoy!