Featured video
Quik Dart Game: Quik Flag by Hack.exe
Great Performance
Higher Speed Dart
Gen.2 Edition
Newly released this is the 2nd edition of the well renowned CEDA Model-S, with an updated Trigger, Magazine Release, and internals, increasing the guns performance, power, and reliability. The CEDA Model-S is the first in the Jet Blaster line of Foam Dart guns, designed with power, modularity and performance in mind. Designed for quick assembly and easy strip down the CEDA is the World's first modular blaster and a revolution in blaster. Forget NERF, its time to go big or go home.
Fast Delivery
Here at Patrol Base we ship all around world, with delivery not only to the UK, but to most of the EU and select Worldwide locations as well. We provide a working day by road service via our handpicked courier services, simply buy your Airsoft guns with us and we'll have them delivered directly to your door.
For more information and to see the country we deliver please check out our Delivery Information Page.
Below are some rough postage prices for orders. Please note these are subject to change, and are only a rough guide. For more accurate postage estimate please use the Postage Calculator at the basket.
UK Standard
£4.95
Approx.
UK Next Day
£6.95
Approx.
Highlands / Islands
£12.99*
Approx.
* Please note that Scottish Highlands, Islands and EU post prices can vary wildly. Prices range from £8.99, up to £29.99, so please ensure you refer to the Postage Calculator at the basket for the lowest possible price.
---
We want you to be absolutely happy with our products and services, so we provide the simple Patrol Base guarantee: if on receiving your item you are unhappy with your item for any reason then simply send it back to us. We will replace or refund the item.
You can return any item for any reason whatsoever, even if you have just changed your mind, within 14 days of receipt of the order. This is in addition to your rights under the Consumer Protection (Distance Selling) Regulations 2000.
For more information on returning products, and how to do it please visit our Returns Policy Page.
Description
Also known as the Close Engagement Dart Assault (CEDA), this version of the CEDA is the 's' version, or Sport version, designed with power in mind. The blaster comes with short foam darts and a more powerful spring to deliver higher performance, accuracy, and makes your targets squirm.
Features
Foam Dart Gun
Pump Action design
Shotgun style pump
Trigger Lock Safety System
Build, Customise and Play
Magazine fed design
Magazine holds up to 15 darts
Rifle muzzle to improve accuracy
Proprietary extended spring for more power
Full seal breach for less wasted air power
KATANA Magazine included
NERF Magazine to KATANA Magazine Adaptor Included
12x 12mm x 37mm Short High Accuracy Soft Tip Quick Darts included
Can be modified with aftermarket parts to fit NERF darts
Comes pre-built, but is easy to strip for upgrades
Wide array of 3d printable and aftermarket parts for upgrades
Low maintenance design, and long lasting construction
Five Position Removable Stock
Ridged butt plate to prevent slippage
Stock tube compatible with AEG style Airsoft stocks
Top 20mm RIS / RAS Rail for attaching sights, scopes and other attachments
Keyrings on body pins for attaching charms
Ergonomic Pistol Grip with indent leading to the trigger for smaller hands
Rear sling loop point
Package Includes
CEDA S Gen.2 Pump Action Dart Blaster
KATANA Magazine
KATANA Magazine Adaptor
12mm x 37mm Short High Accuracy Soft Tip Quick Dart x12
Special Instructions
Please note that the CEDA does not support NERF sized darts (12.5mm x 70mm) out of the box, and requires a replacement Dart Gate and Barrel set to be compatible which are sold separately.
Specification
General
Weight and Dimension
| | |
| --- | --- |
| Weight (KG) | |
| Length (Collapsed) | |
| Length (Extended) | |
Construction
| | |
| --- | --- |
| Construction | Polymer Shell with Alloy Spring |
| Primary Colour | |
| Secondary Colour | |
Product Testing Data
| | |
| --- | --- |
| Test Description | Tested using Standard Darts |
Related videos
Quik Dart Game: Quik Flag by Hack.exe
Alpha RT for Ceda Easy Power Performance
Ceda Alpha RT Installation Guide
Further Information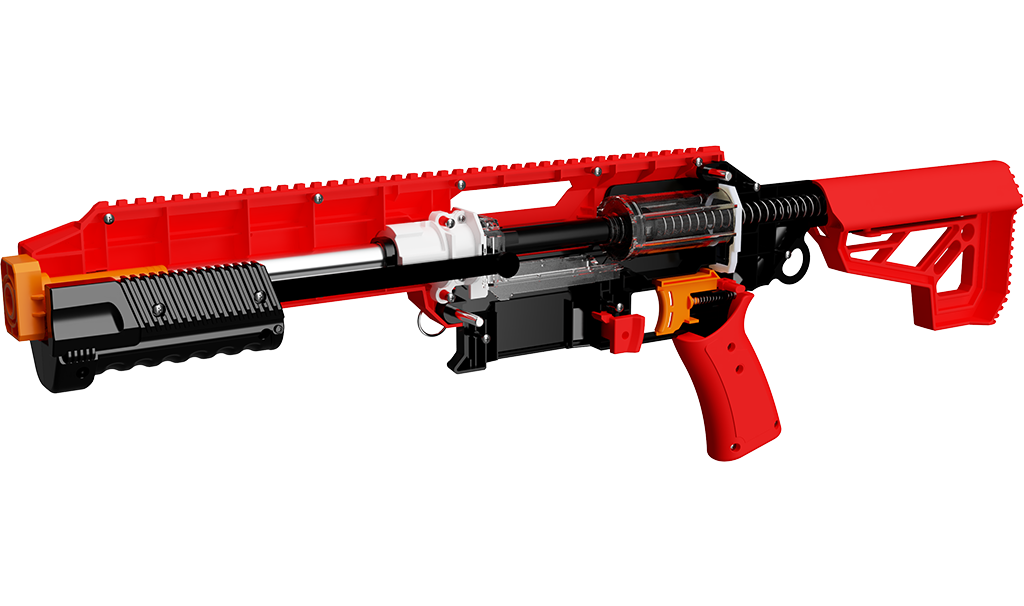 MODULAR DESIGN
Built from the ground up to be highly customisable, make the blaster fire how you want it to fire.
MORE POWER
The CEDA S comes with a proprietary extended spring to allow more power with less effort on priming. effectively giving you an advantage on the battlefield.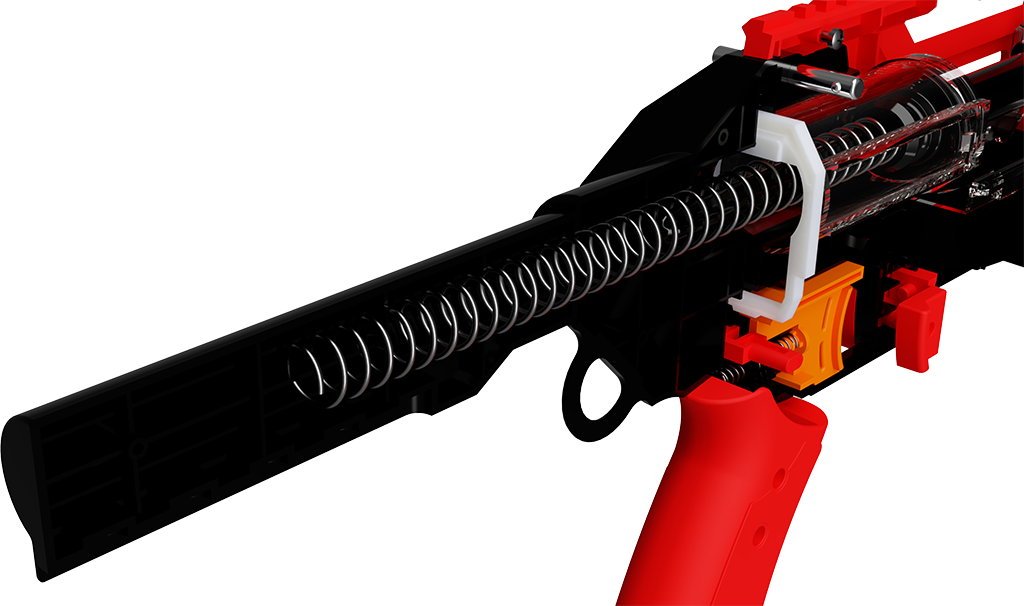 ACCURACY
With an inbuilt ZRO Rifled Muzzle, be sure to improve your accuracy tremendously.
FULL SEAL BREACH
Maximise your efficiency with a fully sealed breech to convert potential power from your plunger to propel your darts.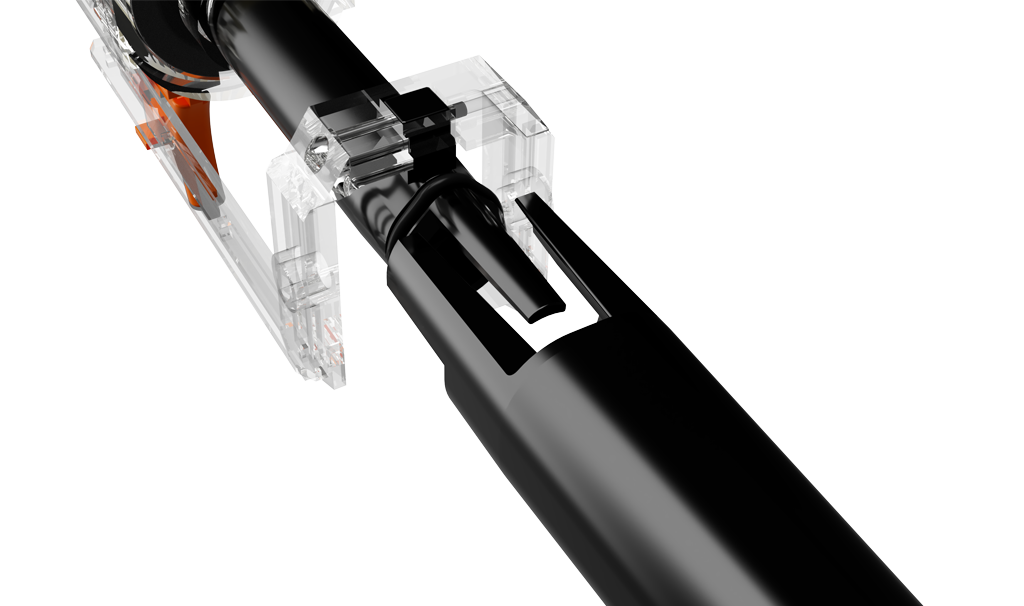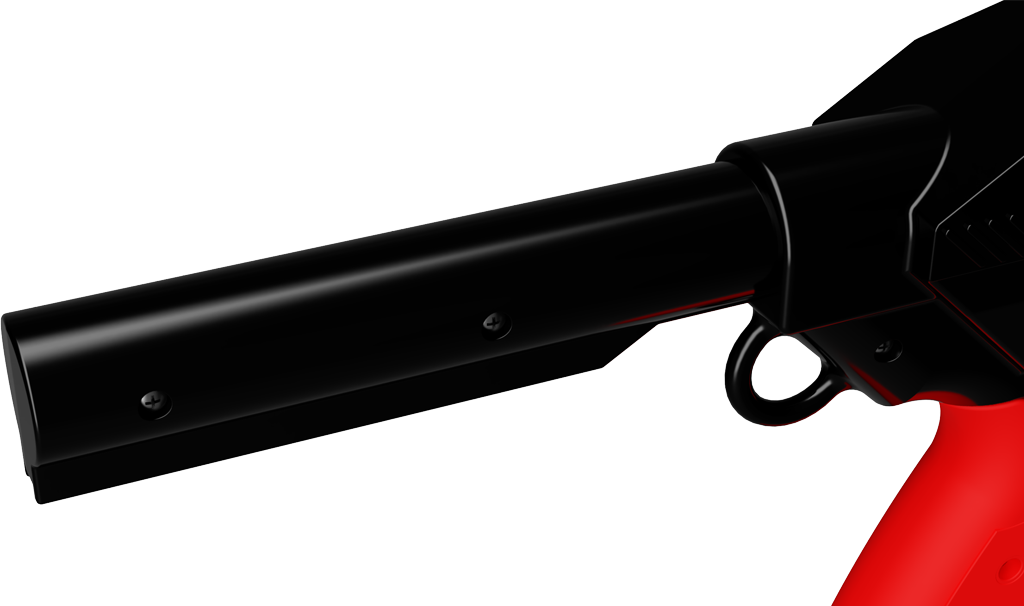 M4 BUFFER TUBE
Compatible with Airsoft AEG Buffer Tube Stocks!
PICATINNY RAILS
Full-length 20mm Picatinny rails on the Top & half-length Side rails – allows the use of Optics and other Attachments!