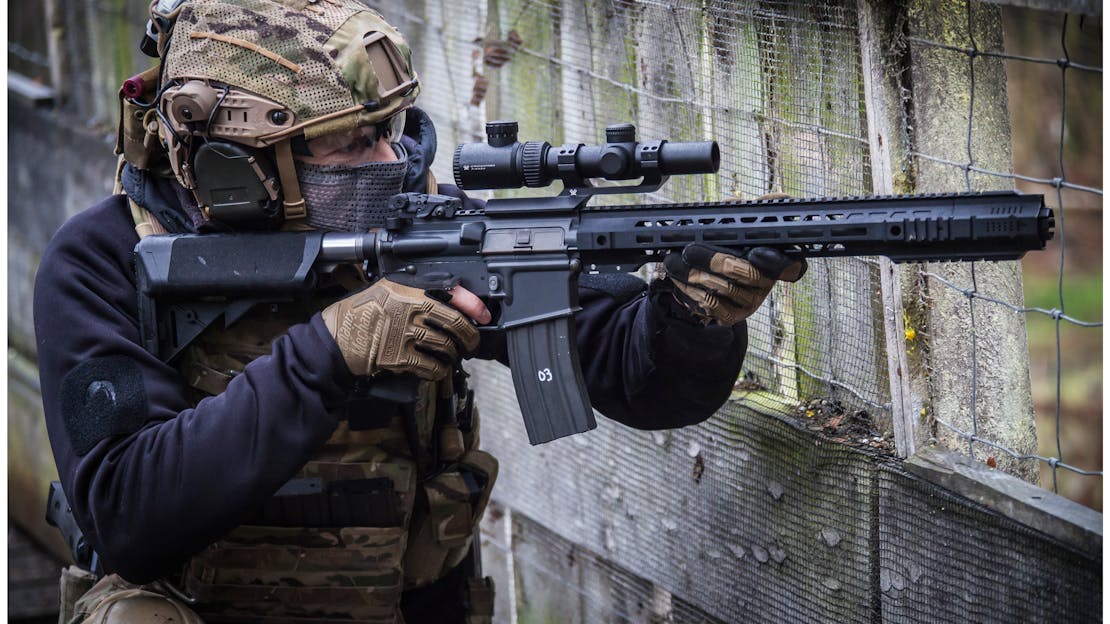 Beginners Guide: Types of Airsoft Guns
When it comes to Airsoft Guns, you're probably going to be looking at either types of guns or types of power sources - hell! You might even be looking for both. Well, in this article you can find a breakdown of the main types of Airsoft Guns, but if you're looking for a better understanding of the difference between power sources, check out our article on What Is An Airsoft Gun?
Much like their real-world counterparts, Airsoft Guns are available in a number of well-known styles such as Assault Rifles, Shotguns and Pistols. Here we'll go into more detail about the main types of Airsoft Guns you might be looking to purchase.
Assault Rifles
Pros:
A lot of brilliant Replicas to choose from
Great rate of fire
Easy to use
Good range
Look Out For:
If you need something compact and lightweight, consider a Submachine Gun
As a beginner, you should always consider using electric guns first
Shotguns
Pros:
Make great secondaries to a rapid fire primary
Tri-bursts are a strong choice for those working on their aim
Incredibly immersive and fun to use
Very easy to carry lots of shells
Can take out multiple targets at once
Look Out For:
You've got to be up close and personal
Young players may find some Shotguns difficult to pump
Be certain whether you're buying tri-barrel or single barrel
Sniper Rifles
Pros:
A team with a sniper is already going in strong
Useful when playing on large sites
Great upgrades available
Higher power limit than automatic rifles
Look Out For:
Not ideal for beginners
Airsoft sites have a minimum range to engage targets with a Sniper Rifle (so you can't shoot too close)
Keep a secondary on you to avoid being caught out in short range
Pistols
Pros:
Excellent CQB secondary
Some seriously iconic Replicas
Highly realistic operation
Look Out For:
Lubrication is extremely important - always have a Silicon-based lubricant to hand
Use larger magazines for more gas, and therefore longer use
Gas Pistols perform worse in cold weather - ensure Magazines are room temperature for best performance (DO NOT heat from a radiator etc.)
Submachine Guns
Pros:
Way more effective than Rifles in CQB
Lightweight and easy to carry
Magazines are smaller so you can carry more
Look Out For:
Smaller gun means smaller battery space
Usually proprietary (non standard) magazines
Ensure you are able to source compatible mag pouches before deciding on an SMG
Support Guns
Pros:
Able to hold a huge number of rounds
Prevent enemy team from moving
Designed for sustained periods of fire
Look Out For:
Can't get mobile with these; make sure you have a secondary
Will eat up your BBs
Ideally used by experienced players
Now that we've covered your main types of Airsoft Guns, we bet you're eager to start looking for your new piece. Well lucky for you, you're in the right place. Check out our full collection of Airsoft Guns online now. We also have a great selection of Two Tone Airsoft Guns for anyone still waiting for their UKARA or Airsoft Defence.